Don't Knock It Until You Try It!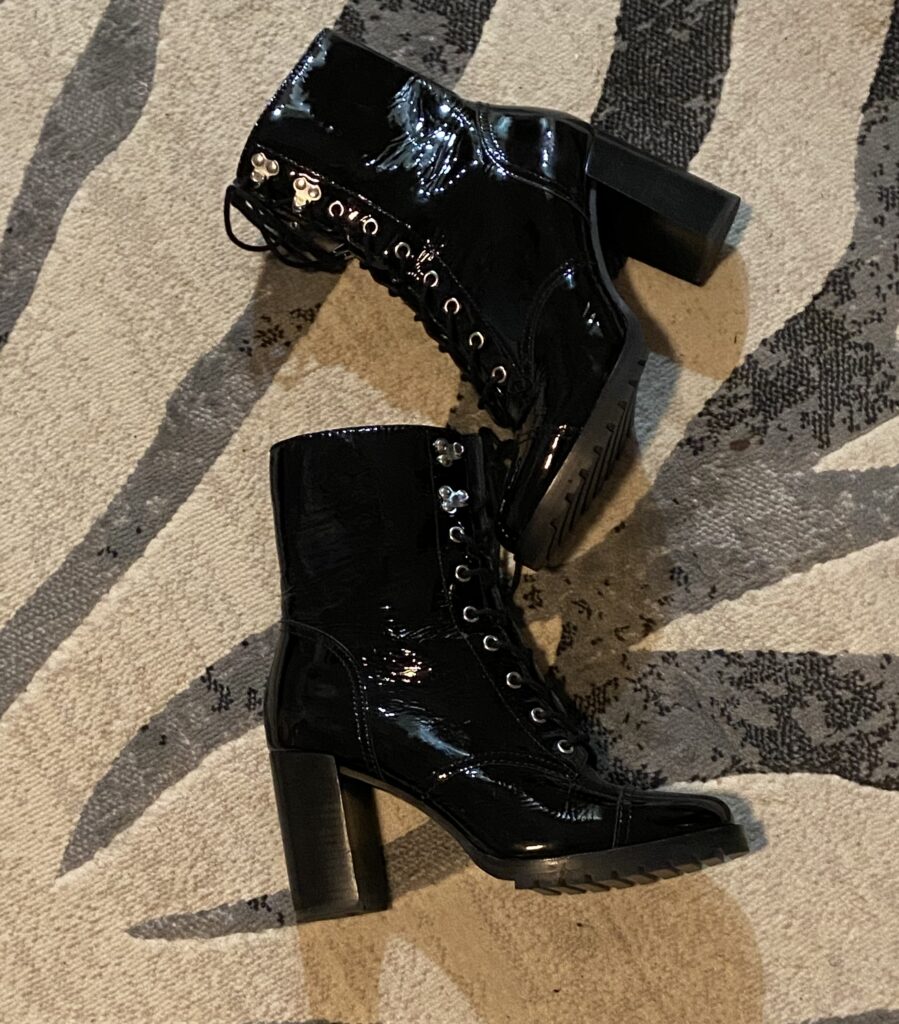 ♠️

Our styles change and as much as we hold on to things no longer serving us, we are also reluctant to try new things that could work for us.
• I loved these boots at first sight—black patent, lace-up/zipper to boost and a little funky, except for one fact—-the heels. I had written-off all heels over 2" high because I am not about to walk-around in discomfort.
• I loved the style so much I decided to give it a test-run and I am so glad I did! In addition to being one of my most comfortable stocky heels ever
, they are stylish
and versatile
and have quickly become one of my fav wardrobe staples.

• My point: when approaching new items it is important to TRY IT ON. Whether you choose to do so in the store or the comfort of your home, it should make you feel comfortable and represent your current style. You should also try-on things (at least seasonally) not worn that you think still fits the bill; you may be surprised to know it doesn't.

• If upon trying it, it still functions, be open to new ways to accessorize and wear. If not, release it!