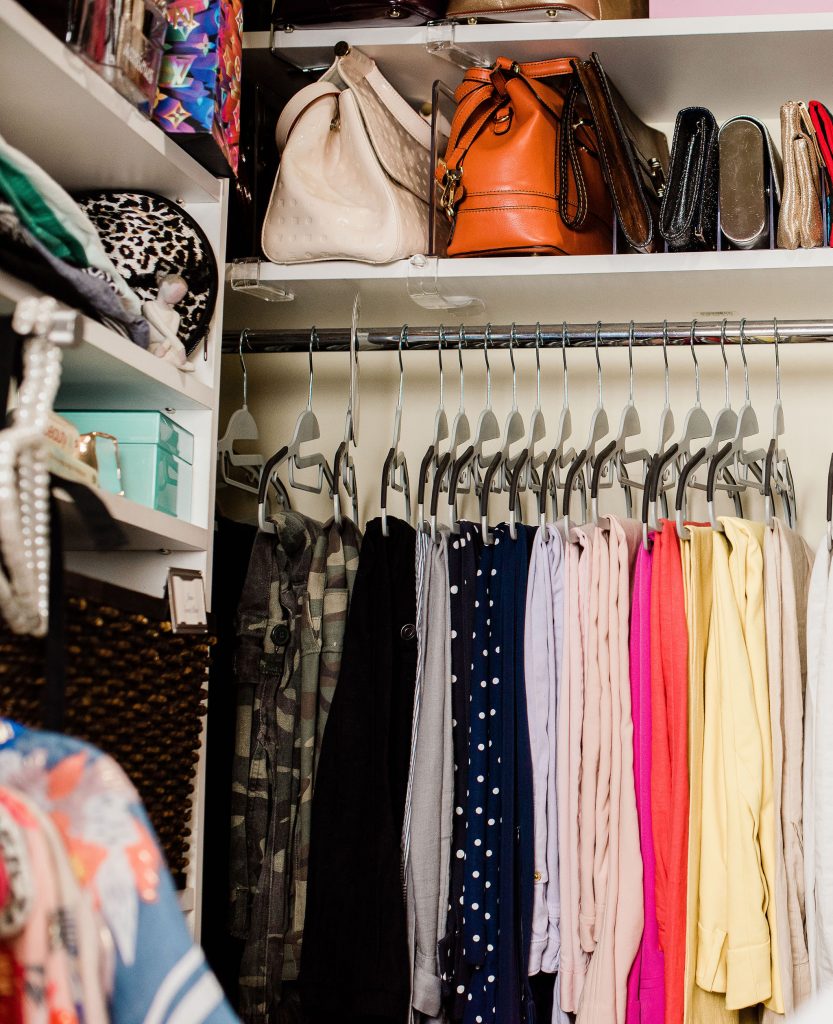 (4 hour minimum required)
Overwhelmed with the amount of items and clutter accumulated? Envisioning a functional and simplified space but lacking the time or energy to implement and achieve it? Then we can help! Some of our favorite spaces to organize are wardrobes (clothing), creative spaces (crafts room and hobbies), home offices and kitchen pantries. As a matter of fact, Closets and Colorful Spaces are our Jam! We review the details so that we can create your customizable plan, to provide a calm space, free of excess! We measure and shop for recommended products as needed for the project. We will sort, declutter, organize and simplify your space by implementing repeatable systems that You can maintain. We identify your likes and dislikes, what is working and what is not. We curate your space to help you decide what you use and love to keep, therefore making it easier to edit your space by removing items no longer serving you.
D'Vinely Ordered Session (4 hours) $380
D'Vinely Ordered Session (4-hr minimum)
Investment: starting at $420
As a Veteran, it is my honor to offer Veterans 5% discount on all services and packages.
Refresh & Restore Services
(2-HR Minimum Required, starting at $190)
For Current and Past Clients Only
No judgment; life happens! Sometimes family and work demands limits our ability to maintain a previously organized space. We offer previous D'Vinely Ordered clients Refresh and Restore services. Whether it's booking services as needed or scheduling routine monthly and quarterly (seasonal) sessions for areas previously worked on, we are here for you! This also includes Shopping-Your-Closet (with Seasonal Color Analysis) services or seasonal organizing (i.e., holiday decor).
SEASONAL CAPSULE WARDROBES and COLOR CONSULTING
STARTING at $110/HR
(IN PERSON, VIRTUALLY or PERSONAL GROUP SESSION)
'Shop-Your-Closet' Session
Imagine having an edited, clutter-free Wardrobe along with a style board tailored to your activities and lifestyle. We help busy and overwhelmed women discover and refine their personal style. Using a stylish eye, we coach you through the process with focus on identifying what you already love within your wardrobe and what needs enhancing or changing. We create a Capsule Wardrobe by selecting clothing tailored to your activities and infusing seasonal colors you love. This process makes it easier to then edit and remove items no longer serving you. Finally, we identify new ways to use your selections and carefully recommend pieces to enhance what you already own. Shop-Your-Closet is also perfect for creating travel outfits.
$60 for 30-minute virtual session
Full payment for Virtual Organizing services due at booking.
Ready to take-on the work but need guidance? If you have the time and are ready for a do-it-yourself (DIY) session, we discuss your desired goals for a particular space via a 30-min Zoom video chat on a mobile device.
Not only will you receive a customized plan with recommended products and placements to achieve your goal, but you have an accountability partner to keep you on schedule through project completion.
You may book as many sessions as desired, however, more than two back-to-back sessions (1 hour) not recommended on same day to eliminate decision fatigue.
Speaking Engagements & Workshops
Ready To Start New Project With D'Vine Order?
Schedule your discovery call today!