Let's G.O.!
Stress -Free Travel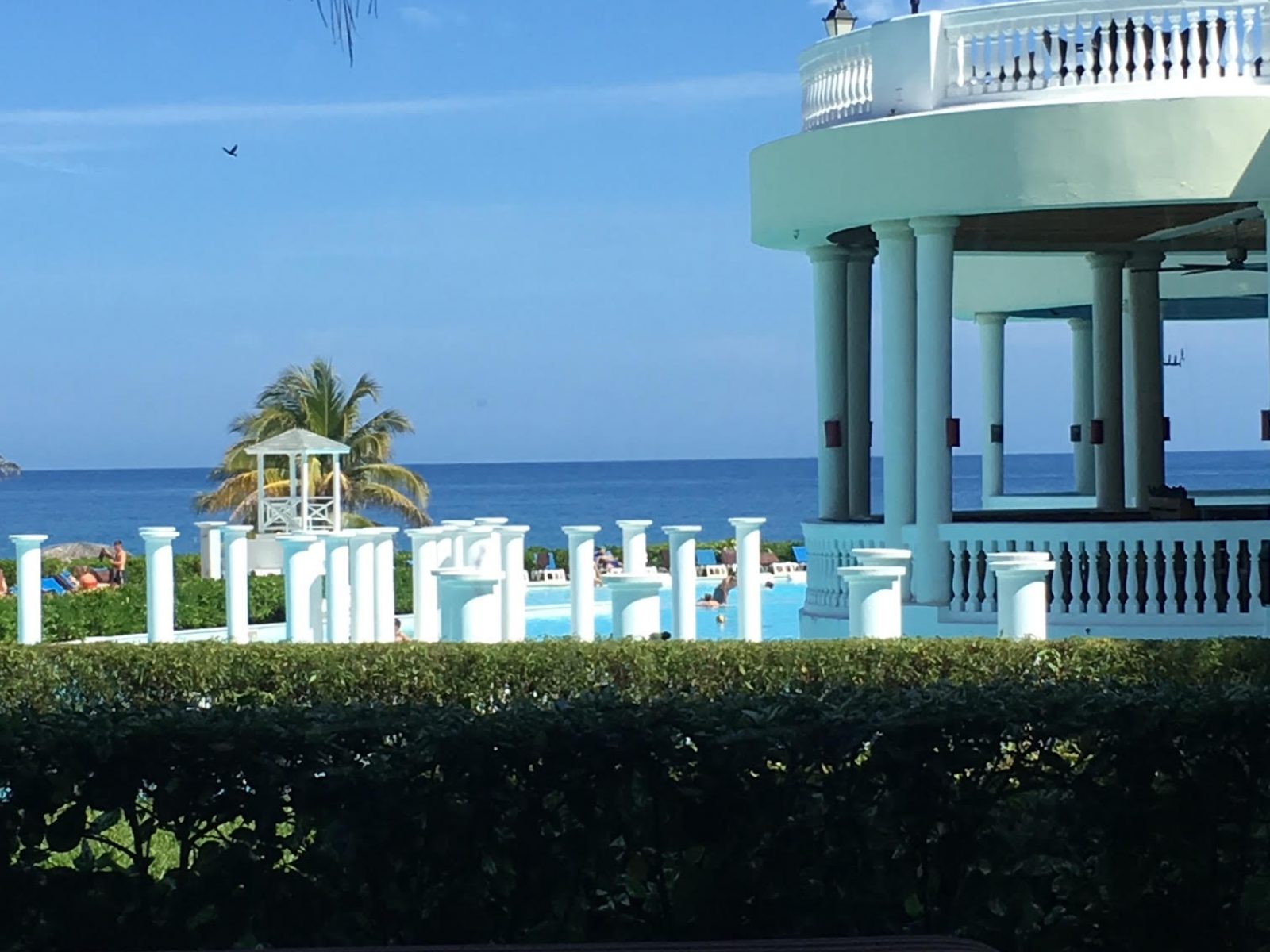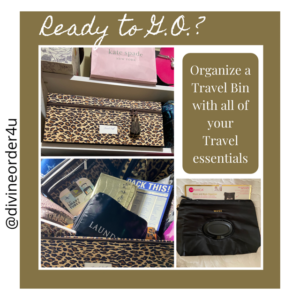 It's 2021 and COVID still has us on travel restrictions. However, I guarantee that once lifted, there will be a surge in travel. There are things we can do to adequately prepare and anticipate that moment. Ensuring your passport is up-to-date is key. Establishing a central travel bin to organize all your travel goodies (e.g., passport wallet, shoe dust covers, packing cubes, packing list, neck roll) and it appears having a wallet or pouch for hand sanitizers, hand wipes, masks, and gloves will become the new normal. Your travel bin or basket doesn't have to be fancy, but it should be large enough to contain your typical items and by all means, label the bin/basket for easy identification. I know you are ready to GO, but I also would like for you to be Ready to G.O.– GET ORGANIZED! 🙂
To ensure that beyond having all our travel essentials readily available, I've reached-out to my friend Jaenine, expert Travel Agent and owner of JTS TRAVEL CLUB, for stress-free tips prior to and during travel. Following are some useful recommendations f(seven to be exact) to ensure a stress-free travel experience before and during travel. Here we GO…..:
1. Identify an Emergency Contact (person) at home. Share your detailed travel plans with hem. Provide them a key to your home along with home alarm system details. Be certain to provide your emergency contact information to your alarm company prior to travel. NOTE: You can create a passcode for the person and then remove upon return.
2. Place travel items at the door the day before travel. Include packed luggages, carry-on bag, Travel Documents and PASSPORT. NOTE: Create a packing checklist.
3. Prior to leaving home, walk-through the house to make sure trash is out, the stove/oven is off, water faucets are off on the outside and all doors are locked. Unplug charging stations, computers, set heating or air conditioning to 70 degrees. NOTE: Remember to be at airport 2 to 3 hours before scheduled flight. Use airline apps to check for any changes to flights.
4. If you are driving to the airport with the intention of using the long-term parking, make sure tires are inflated and no personal property is exposed.
NOTE: If you prefer to pay by cash, make sure to set aside money to pay for parking.
5. Take a picture of the shuttle stop, parking markers and your car's license plate prior to boarding shuttle. NOTE: Use your phone "Notes" to record the parking lot location and pictures. e.g., Parking section "C"
6. Purchase a pill box for any medication that is in tablet form. Fill it with twice the required doses per day (based on the length of your trip). NOTE: Pill boxes labeled with the days of the week are most helpful.
7. Suggest Solo travelers contact home every two days. If you venture off property, text home where you are going and the name of the excursion company. Text upon return as well. NOTE:  WhatsApp is a helpful communication tool with world wide use; download prior to travel.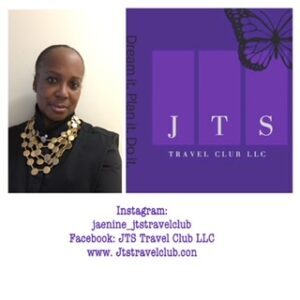 CONTRIBUTOR: JTS TRAVEL CLUB
Jaenine is a veteran Travel Agent, expert and owner of JTS TRAVEL CLUB. She has years experience creating customized packages far exceeding expectations. Her specialty includes All-Inclusive Resorts in the Caribbean and Central America. Jaenine also books Non-Inclusive Resorts in the Caribbean and Hawaii, as well as, Inclusive Cruises. Follow her Instagram  for weekly travel tips. Please visit her website at www.jtstravelclub.com to sign-up for her monthly E-zine and to view a wealth of other useful travel info.