Purge • Donate • Exhale!!!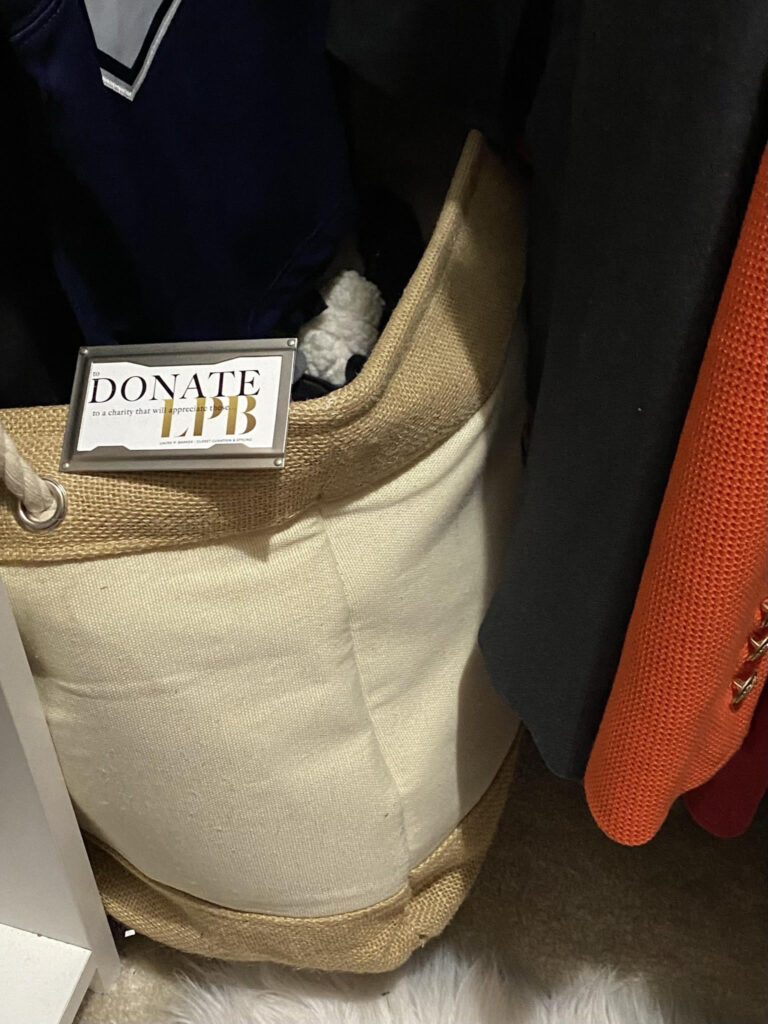 In the past year many have become painfully aware that we live in a world of excess. Spending more time at home than ever before definitely pricked an awareness of our surroundings—cluttered cabinets, pantries, closets and garages to name a few.  The great thing is now that we are aware, we can implement change—thus the reason why my theme this year is SIMPLIFY.


Going through this process is sometimes painful, as you know we much prefer to hold on to the "just in case" items. However, when you are able to push past holding on to the "just in case" the benefits of the other side—clarity, light, reduced stress and less decision fatigue. It does require setting goals and determining to push past the period of resistance.  Here are three tips to have you push past that period of resistance:


1. Envision how you would like to have that space feel and function. Do you need it to feel calmer, healthier, lighter, brighter—those  images should drive your desire to declutter and simplify.


2. Maintain a DONATION basket, bin or box in a closet. As you identify items that have outlived their purpose to you, drop them in your designated donation bin.


3. Schedule Donation Pick-Up Date in advance, mark on calendar and/or set reminder electronically. This step is a game-changer. How many times have you placed donations in the trunk of your vehicle only to have it take up residency for weeks if not months?  Scheduling a pick-up date in advance holds you accountable and drives action for accomplishing by a specific date, not only for you but the entire family. It also ensures the items will leave your home at some point with the convenience of an at-home pickup service. You determine the frequency—It may be monthly or quarterly, but at least twice yearly recommended during spring/summer and fall/winter.

There are many benefits to donating. It helps others in need, you recycle and replenish, but more importantly, you take steps towards attaining that desired goal and beautiful space you envisioned. Ready to simplify Purge•Donate•Exhale!!!!!!