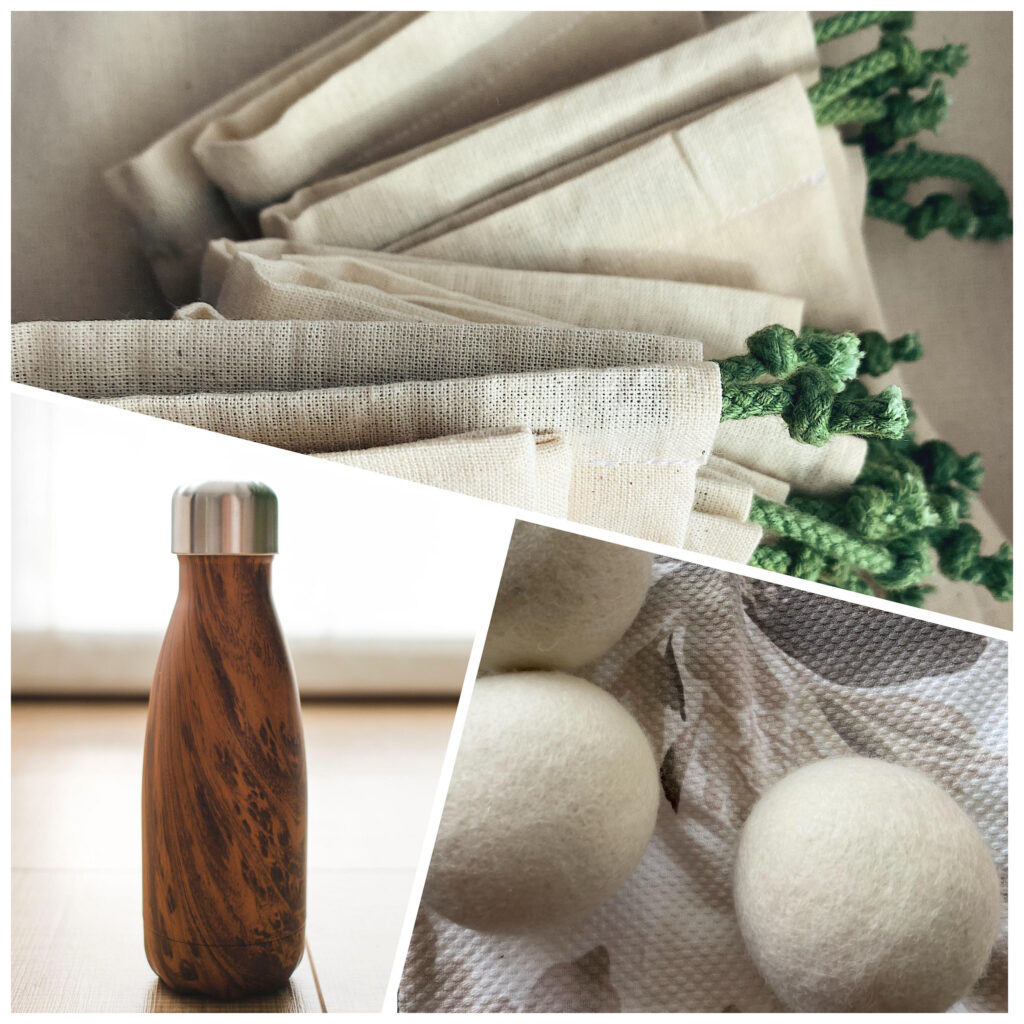 Most of us regularly recycle at home—bottles, paper and plastic. In our home we simplified the process for recycling by investing in a side-by-side recycle/trash bin to ensure we did our part. However, since having the family at home more during COVID-19 pandemic, there was a noticeable increase in how quickly we filled the recycle ♻️ bin. I thought, although we recycle, it would be much more efficient if we reduced how much needed recycling.
Here are a few ways to go greener at home:
Use wool dryer balls instead of dryer sheets. In addition to not purchasing dryer sheets for a year, the dryer balls are more absorbent and reduces drying time. $
Reduce use of paper towels; instead buy enough dish towels for regular use between wash cycles.
Encourage family to use dishes instead of paper plates. Purchase smaller, inexpensive plates for quick snacks and light meals.
♻️ Use recyclable shopping bags for groceries or at your favorite department stores instead of disposable bags. Tip: I often went into the store and forgot bags in car trunk🤦🏽‍♀️ Now I grab bags before leaving home and place with purse as a reminder to grab when exiting the car.
♻️ Buy reusable produce bags—these are my favorite! For one, you will no longer waste time struggling to open the cheap plastic produce bags or worst have it burst open. They are available in a variety of sizes with drawstring closure. Wash and reuse as needed.
Make your own cleaners—lemons,   white vinegar and baking soda are great natural cleaning ingredients.
Invest in reusable water bottles to reduce buying cases of water. 
How much you incorporate into your lifestyle is a personal matter. However, implementing any or all of these tips are simple options to increase your eco-friendly living. Yes, they involve initial costs up front, but the long term benefits to your cash flow and environment are worth it. Don't you think? Go GREEN
.